Posted on December 15, 2014 under
Thoughts for the Week
.
Do You Scare Yourself?
If not, maybe you should.
Don't scare yourself with fear of the future, or the economy, or injury or death, but with things you decide to do that push, stretch, challenge, and leave you excited and thrilled and relieved in an "Oh my gosh I can't believe I did that!" way.
We all have fears. What matters is what we do when we're hesitant or nervous or afraid. When we turn away, we die a little inside; when we face a fear and do what we really want to do, we feel truly alive.
Are you living… or really living?
You only get one chance. Make sure you live.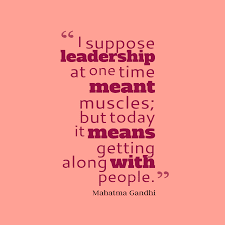 If You Hire & Mentor Correctly, You'll Have Someone Who is Better Than You; If They"re Not, You Haven't Done Your Job.
Comments (0)